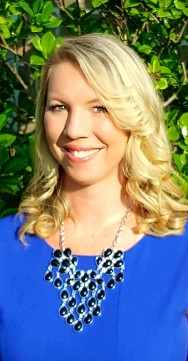 Lona Snell is a Licensed Professional Counselor-Intern, Certified Clinical Trauma Professional, Certified Anger Resolution Therapist, and a Distance Certified Counselor.
As an individual and clinician, Lona enjoys being a servant of God as she assists clients helping them transform their struggles into strength and tragedies into triumphs. (John 16:33, 1 Corinthians 15:57, 1 John 5:4, John 1:5, Psalm 3:3). She gracefully embraces her role to empower others to discover their relationship with Jesus Christ, while inspiring clients to renew their passions for life (Psalm 23:3, Acts 17:27, 1 John 4:10).
Lona has personally experienced firsthand how God can transform people and families. She recognizes that when clients overcome their burdens, they can also experience an authentic awakening to God's purpose for their life. She guides clients to surpass hindering setbacks in life such as: guilt, shame, depression, anxiety, trauma, addictions, and hopelessness. Clients are encouraged to lean on their faith, while finding comfort in God's promises (Isaiah 40:30-31, Ephesians 4:22-24, Romans 12:2). She appreciates being able to share God's love and mercy with clients as they restore peace and healing to their life and relationships.
She is compassionate yet direct and realistic in her clinical approach. Specifically, she helps clients find healing and restoration through the integration of biblical principles, as well as solid and effective therapeutic techniques.
Beyond her love for God and practical experience, she has gained an array of professional experience: Prior to joining Christian Life Counseling, she has worked in a Christ focused drug and eating disorder facility, in a CPS youth shelter for traumatized and/or abused adolescents, and was a former CISD school counselor of 5 years.
Lona is a wife to a first responder and a mother of two children, who are raised in a Christian home. Their family enforces the values of faith, family, and fun, as they celebrate their daily gratitude for life and Christ. She was led to Christ as a young girl and was very active within her church. Throughout her life, she has repeatedly witnessed the love and grace of God. Therefore, she is a strong believer in the power of prayer, hope, and miracles!